Donate to the 2022 YJA Convention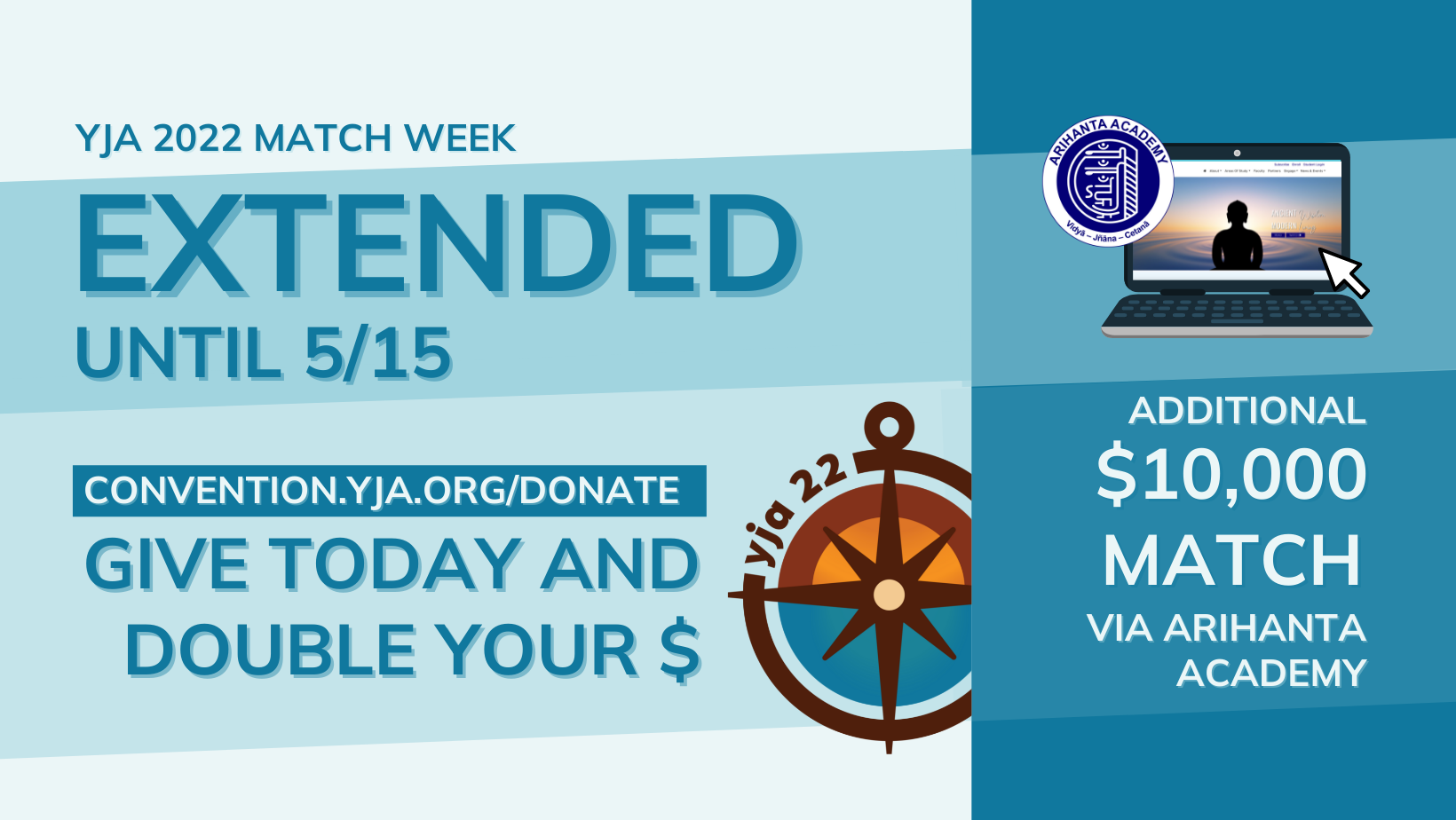 The countdown is on!
We are close to 60 days away from our first IN-PERSON YJA Convention in four years! We cannot wait to put on 100+ sessions and celebrate our faith, culture, and community with a sold-out convention of 775 attendees in Dallas, TX. For the 2022 YJA Convention, we are asking for your contributions and offering the opportunity to double your impact — introducing, Match Week!
Supported exclusively by our current and former Board of Trustees as well as our main sponsor, Match Week is an opportunity where contribution will go twice as far.
Every donation that comes in during this period is also eligible for our corresponding sponsorship benefits.
YJA is an IRS recognized 501(c)(3) and all donations will be tax deductible.
We are proud to have the blessings and continued guidance from our YJA Trustees and Advisors as they help us in "Navigating New Horizons" with our grandest -- and most expensive -- Convention yet. If you have any questions, please email fundraising.dtx@yja.org.